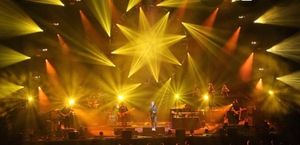 BIO summary
Tim Michael McCaig has been in the entertainment business for over 30 years. An award winning singer, guitarist, and piano player who also is the President of That's Entertainment Productions II Inc, a music booking agency. He dazzles audiences from coast to coast and preforms in a wide array of venues. From 5-Star hotels such as The Breakers in Palm Beach ( 19 years members club in house musiucian) to sold out Neil Diamond Tribute shows he is arguably the best in the business. His versatility and style is reflected in his performances of artists such as Johnny Cash, Billy Joel, The Beatles, Van Morrison, Frank Sinatra, Springsteeand many more. Available for booking.
YOU CAN HEAR MORE SONGS:
SWEET CAROLINE/SHILO/PLAY ME/LONGFELLOW SERENADE/GIRL YOU'LL B A WOMEN SOON/BEAUTIFUL NOISE / HEART LIGHT. JUST CLICK ON THE FFW BUTTON BELOW NEXT TO THE SONG RUNNING TIME HERE.  
0:00/3:47

0:00/3:31

0:00/4:01

0:00/3:44

0:00/3:14

0:00/3:12

0:00/4:24